Research
Topics
Publications
In progress publications
Communications
Packages
AnaQol Project
PRO-online
R Packages
Online R-package
Life of the unit
Projects
Collaborations
PhD thesis
Traineeships
Traineeships propositions
Seminars
Next seminars
25 mai 2018 à préciser à préciser
22 juin 2018 à préciser Journée Scientifique conjointe de l'unité SPHERE et de l'unité ECEVE
Last publications
15 mai 2018 Nadal M, Levy M, Bakhsh A, Joly A, Maruani A, Vaillant L, Erra B, Samimi M (2018) Salivary scintigraphy for Sjögren's syndrome in patients with xerostomia: A retrospective study. Oral Dis, 24(4): 552-60.

15 avril 2018 Moawad S, Mahé E, Aubert- Wastiaux H, Phan A, Maruani A, Chiaverini C, Bodemer C, Mazereeuw-Hautier J, Lasek-Duriez A, Droitcourt C, Barbarot S, Beauchet A, Bursztejn A, Groupe de Recherche de la Société Française de Dermatologie Pédiatrique (2018) Topical Corticosteroid Concerns Among Parents of Children with Psoriasis versus Atopic Dermatitis: A French Multicenter Cross-Sectional Study. Am J Clin Dermatol, 19(2): 261-5.

01 avril 2018 Diguisto C, Winer N, Descriaud C, Tavernier E, Weymuller V, Giraudeau B, Perrotin F (2018) Amnioinfusion for women with a singleton breech presentation and a previous failed external cephalic version: a randomized controlled trial. J Matern Fetal Neonatal Med, 31(8): 993-9.

01 mars 2018 Contentin L, Frasca D, Tavernier E, Feuillet F, Foucher Y, Giraudeau B (2018) Ventilator-Free Day Outcomes Can Be Misleading. Crit Care Med, 46(3): 425-429.

01 mars 2018 Beslon V, Moreau P, Maruani A, Maisonneuve H, Giraudeau B, Fournier J (2018) Effects of Discontinuation of Urate-Lowering Therapy: A Systematic Review. J Gen Intern Med, 33(3): 358-66.

Updated
19 avril 2018
Scientific project of the INSERM Unit U1246 SPHERE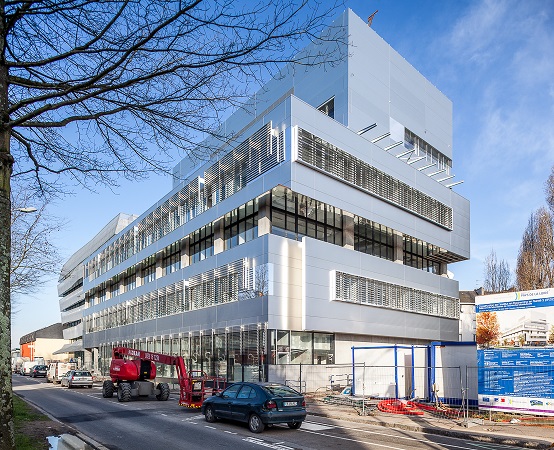 Psychological, cultural, behavioural, environmental and economic factors are recognized as potentially influencing the health and patients' outcomes. However, in epidemiology and clinical research, addressing these "unique individual circumstances" remains a challenge. Researchers, physicians and policy-makers are indeed often faced with problems in measuring and interpreting patients' experiences, their adaptation to the disease, their relationships with their environment, their preferences and feelings, and the impact that the perception of their disease can have on their prognosis.
The unit SPHERE aims to promote patient-centred methodological research and to reinforce the contribution of patients-reported data (quality of life, fatigue, well-being…) in decision-making and assessment of care. Our scientific project takes place within three interacting axes developed in an interdisciplinary perspective: 1) measurement and interpretation of patients' perception and experience, 2) real-life evaluation taking into account the patient's environment, and 3) patient-centred stratified medicine. The objectives of the 3 axes are to propose adapted methodologies to better evaluate and understand patients' adaptation to their disease and to provide improved interpretation of patients-reported outcomes, to take into account the environment of the patient in the pragmatic evaluation of patient's management and prognosis, to integrate patients' perspectives and preferences into medical decision making and prognostic evaluation.
New PhD and Master students
level-1 Master's degree in "Bioinformatics – Biostatistics"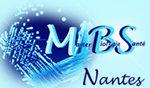 In 2012, a new level-1 Master's degree in "Bioinformatics – Biostatistics" has been created. This Master offers the opportunity to pursue in two different level-2 Masters' degrees: 1) "Modeling in Clinical Pharmacology and Epidemiology or 2) "Bioinformatics"
For more details, clic here, and you can contact Jean-Benoit Hardouin (referent for Biostatistiqcs), or Christine Sinoquet (referent for Bioinformatics).