Research
Topics
Publications
In progress publications
Communications
Packages
AnaQol Project
PRO-online
R Packages
Online R-package
Life of the unit
Projects
Collaborations
PhD thesis
Traineeships
Traineeships propositions
Seminars
Next seminars
Last publications
02 septembre 2020 Devos G, Clark L, Bowden-Jones H, Grall-Bronnec M, Challet G, Khazaal Y, Maurage P, Billieux J (2020) The joint role of impulsivity and distorted cognitions in recreational and problem gambling: A cluster analytic approach. Journal of Affective Disorders(127): 473-482.

19 novembre 2019 Enjalbert L, Hardouin JB, Blanchin M, Giral M, Morelon E, Cassuto E, Meurette A, Sébille V (2019) Comparison of longitudinal quality of life outcomes in preemptive and dialyzed patients on waiting list for kidney transplantation. Quality of Life Research: .

30 octobre 2019 Blanchin M, Guilleux A, Hardouin JB, Sébille V (2019) Comparison of SEM, IRT and RMT-based methods for response shift detection at item level: a simulation study. Statistical Methods in Medical Research: .

02 octobre 2019 Lascarrou J, Merdji H, Le Gouge A, Colin G, Grillet G, Girardie P, Coupez E, Dequin PF, Cariou A, Boulain T, Brule N, Frat JP, Asfar P, Landais M, Plantefeve G, Quenot J, Chakarian J, Sirodot M, Legriel S, Letheulle J, Thevenin D, Desachy A, Delahaye A, Botoc V, Vimeux S, Martino F, Giraudeau B, Reignier J, CRICS-TIGGERSEP Group (2019) Targeted Temperature Management for Cardiac Arrest with Nonshockable Rhythm. N Engl J Med: doi: 10.1056/NEJMoa1906661. [Epub ahead of print].

01 octobre 2019 Bourdon M, Blanchin M, Campone M, Quéreux G, Dravet F, Sébille V, Bonnaud-Antignac A (2019) A comparison of post-traumatic growth changes in breast cancer and melanoma. Health psychology, 38(10): 878-887.

Updated
11 décembre 2019
Scientific project of the INSERM Unit U1246 SPHERE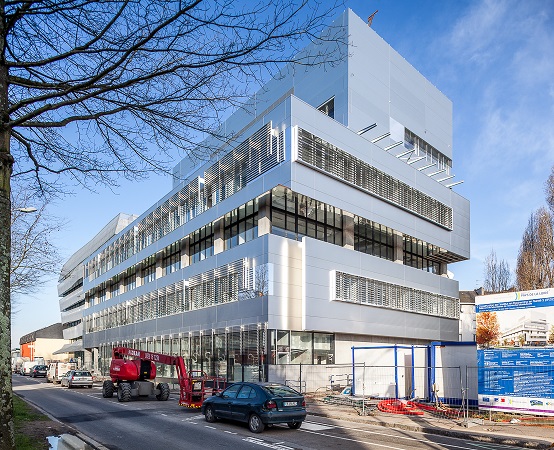 Psychological, cultural, behavioural, environmental and economic factors are recognized as potentially influencing the health and patients' outcomes. However, in epidemiology and clinical research, addressing these "unique individual circumstances" remains a challenge. Researchers, physicians and policy-makers are indeed often faced with problems in measuring and interpreting patients' experiences, their adaptation to the disease, their relationships with their environment, their preferences and feelings, and the impact that the perception of their disease can have on their prognosis.
The unit SPHERE aims to promote patient-centred methodological research and to reinforce the contribution of patients-reported data (quality of life, fatigue, well-being…) in decision-making and assessment of care. Our scientific project takes place within three interacting axes developed in an interdisciplinary perspective: 1) measurement and interpretation of patients' perception and experience, 2) real-life evaluation taking into account the patient's environment, and 3) patient-centred stratified medicine. The objectives of the 3 axes are to propose adapted methodologies to better evaluate and understand patients' adaptation to their disease and to provide improved interpretation of patients-reported outcomes, to take into account the environment of the patient in the pragmatic evaluation of patient's management and prognosis, to integrate patients' perspectives and preferences into medical decision making and prognostic evaluation.
Le LabCom RISCA

Le laboratoire SPHERE et la société IDBC (groupe A2com) ont décidé de créer ensemble le Laboratoire Commun RISCA (Research in Informatics and Statistics for Cohort-based Analyses). Ce LabCom est financé par l'ANR pour 5 ans (2017-2021).
level-1 Master's degree in "Bioinformatics – Biostatistics"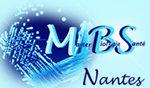 In 2012, a new level-1 Master's degree in "Bioinformatics – Biostatistics" has been created. This Master offers the opportunity to pursue in two different level-2 Masters' degrees: 1) "Modeling in Clinical Pharmacology and Epidemiology or 2) "Bioinformatics"
For more details, clic here, and you can contact Jean-Benoit Hardouin (referent for Biostatistiqcs), or Christine Sinoquet (referent for Bioinformatics).