Research
Topics
Publications
In progress publications
Communications
Packages
AnaQol Project
PRO-online
R Packages
Online R-package
Life of the unit
Projects
Collaborations
PhD thesis
Traineeships
Traineeships propositions
Seminars
Next seminars
Last publications
15 janvier 2021 Castro-Calvo J, King D, Stein D, Brand M, Carmi L, Chamberlain S, Demetrovics Z, Fineberg N, Rumpf H, Yücel M, Achab S, Ambekar A, Bahar N, Blaszczynski A, Bowden-Jones H, Carbonell X, Chan E, Ko C, deTimary P, Dufour M, Grall-Bronnec M, Lee H, Higuchi S, Jiménez-Murcia S, Király O, Kuss D, Long J, Müller A, Pallanti S, Potenza M, Rahimi-Movaghar A, Saunders JB, Schimmenti A, Lee SY, Siste K, Spritzer DT, Starcevic V, Weinstein A, Wölfling K, Billieux J (2021) Expert appraisal of criteria for assessing gaming disorder: an international Delphi study. : Online.

04 janvier 2021 Le Borgne F, Chatton A, Léger M, Lenain R, Foucher Y (2021)

01 décembre 2020 Chauchard E, Mariez J, Grall-Bronnec M, Challet G (2020) Buying-Shopping Disorder among Women: The Role of Vulnerability to Marketing, Buying Motives, Impulsivity, and Self-Esteem. Eur Addict Res: Online.

17 novembre 2020 Challet G, Grall-Bronnec M, Saillard A, Leboucher J, Donnio Y, Pere M, Caillon J (2020) Impact of Wagering Inducements on the Gambling Behaviors, Cognitions, and Emotions of Online Gamblers: A Randomized Controlled Study. Front. Psychiatry, 11: 593789.

02 octobre 2020 Jobert A, Laforgue E, Grall-Bronnec M, Rousselet M, Pere M, Jolliet P, FAN network , Feuillet F, Victorri-Vigneau C (2020) Benzodiazepine withdrawal in older people: what is the prevalence, what are the signs, and which patients? European journal of clinical pharmacology. Eur J Clin Pharmacol: Online.

Updated
18 février 2021
Scientific project of the INSERM Unit U1246 SPHERE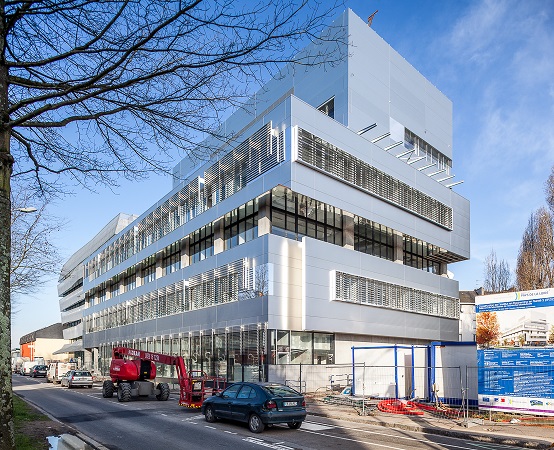 Psychological, cultural, behavioural, environmental and economic factors are recognized as potentially influencing the health and patients' outcomes. However, in epidemiology and clinical research, addressing these "unique individual circumstances" remains a challenge. Researchers, physicians and policy-makers are indeed often faced with problems in measuring and interpreting patients' experiences, their adaptation to the disease, their relationships with their environment, their preferences and feelings, and the impact that the perception of their disease can have on their prognosis.
The unit SPHERE aims to promote patient-centred methodological research and to reinforce the contribution of patients-reported data (quality of life, fatigue, well-being…) in decision-making and assessment of care. Our scientific project takes place within three interacting axes developed in an interdisciplinary perspective: 1) measurement and interpretation of patients' perception and experience, 2) real-life evaluation taking into account the patient's environment, and 3) patient-centred stratified medicine. The objectives of the 3 axes are to propose adapted methodologies to better evaluate and understand patients' adaptation to their disease and to provide improved interpretation of patients-reported outcomes, to take into account the environment of the patient in the pragmatic evaluation of patient's management and prognosis, to integrate patients' perspectives and preferences into medical decision making and prognostic evaluation.
Le LabCom RISCA

Le laboratoire SPHERE et la société IDBC (groupe A2com) ont décidé de créer ensemble le Laboratoire Commun RISCA (Research in Informatics and Statistics for Cohort-based Analyses). Ce LabCom est financé par l'ANR pour 5 ans (2017-2021).
level-1 Master's degree in "Bioinformatics – Biostatistics"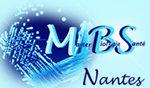 In 2012, a new level-1 Master's degree in "Bioinformatics – Biostatistics" has been created. This Master offers the opportunity to pursue in two different level-2 Masters' degrees: 1) "Modeling in Clinical Pharmacology and Epidemiology or 2) "Bioinformatics"
For more details, clic here, and you can contact Jean-Benoit Hardouin (referent for Biostatistiqcs), or Christine Sinoquet (referent for Bioinformatics).